Grasvöllur er rétt hjá hótelinu (400 metra gangur) og gervigrasvöllur er í 10 min akstursfjarlægð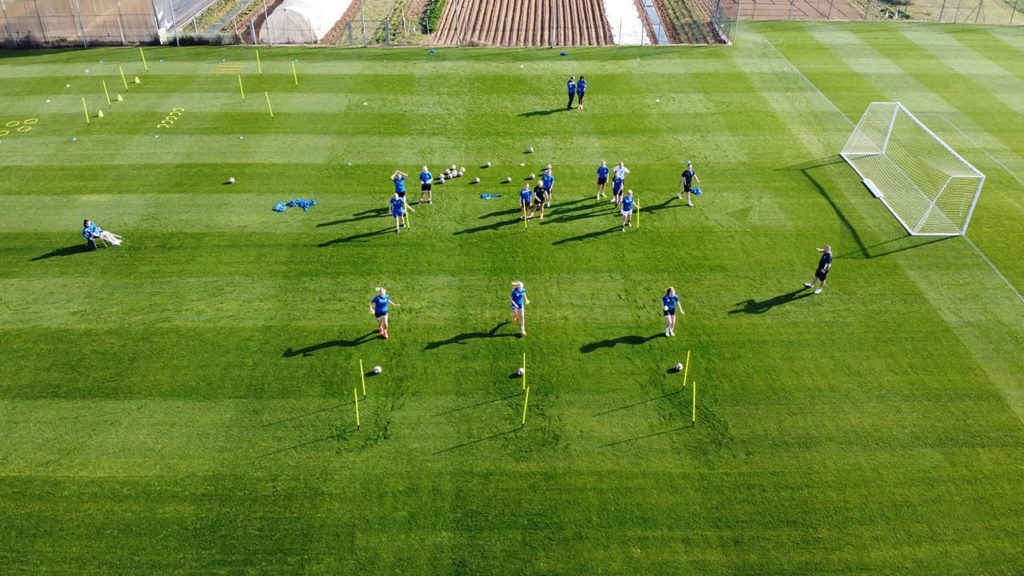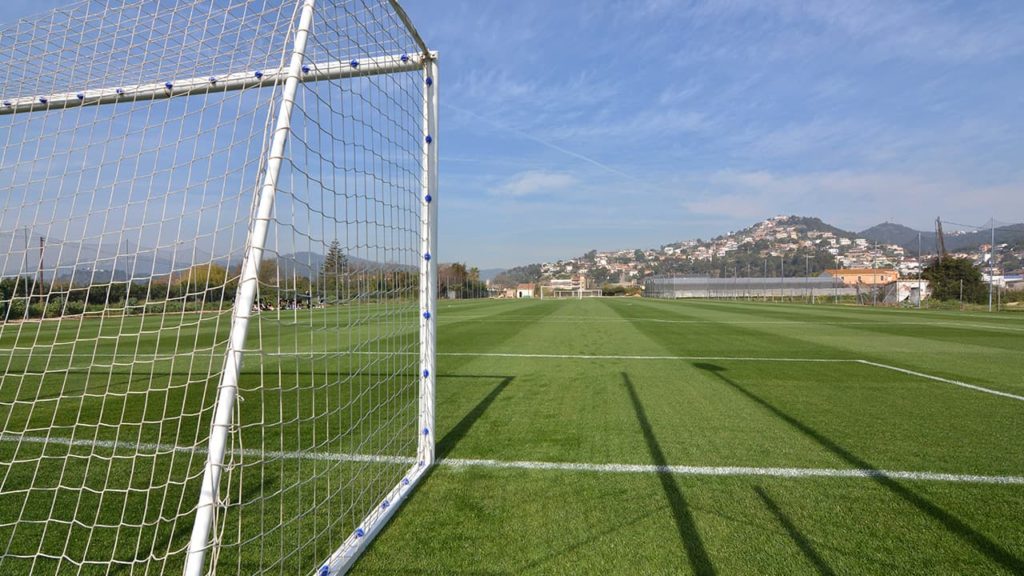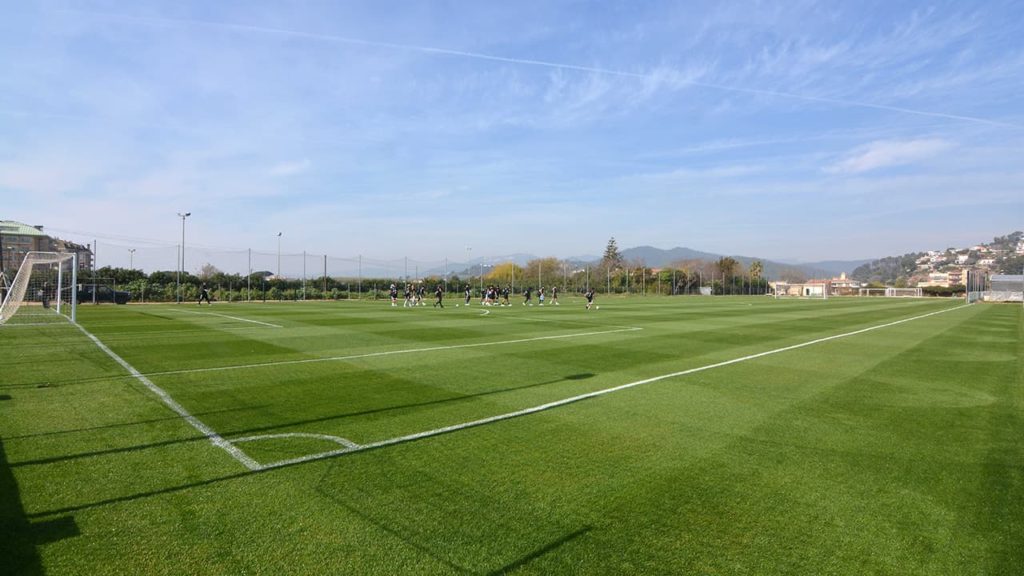 Þessi  glænýji og glæsilegi grasvöllur er bara 300 metra frá hótelinu. Þar eru tveir vellir, annar 50 x 100 metrar og hinn 50 x 50 metrar. Grasið er einstaklega gott og þó stærri völlurinn sé ekki alveg í fullri stærð, þá er hægt að vera með góðar æfingar á honum en þar er ekki hægt að spila æfingaleiki. Ekki er leyfilegt að vera í skóm með stáltökkum.
Þarna eru færanleg mörk , allur æfingabúnaður er til staðar við vellina, grindur, stigar, flatar, litlar og stórar keilur, stangir, hringir, medecine boltar og TRX teygjur (það eru krókar fyrir þær við vellina) Allir fá vatnsflösku á öllum æfingum.
Important: The pitch is perfect for training sessions! But no matches will be held there due to the measures and to assure the quality of the grass. Metal cleats are not allowed.
Hann er staðsettur í íþróttabænum Blanes sem er stutt frá, 10 min akstur. Hann er af nýjustu kynslóð gervigrasvalla 106 x 108 metrar, þar af er völlurinn 101 x 65 metrar.
Vatn og allur æfingabúnaður er við völlinn, hraðastigar, grindur, ýmsar tegundir af keilum, stangir og hringir.